ice mural in the canadian arctic by Hula, aka Sean Yoro.
Hawaiian artist and muralist Sean Yoro (a.k.a. HULA) traveled to the arctic waters of Baffin Island, Nunavut, to paint a portrait of a local Inuit woman on the sea ice. This is the most technical and remote location that Sean has ever attempted a mural, and the wild forces of nature at the top of the world are unpredictable. But for Sean, the physical and creative risks are worth it for a chance at something new. "There is freedom waiting for you, On the breezes of the sky, And you ask "What if I fall?" Oh but my darling, What if you fly?"― Erin Hanson
*Disclaimer : Sean's art on ice is always intended to be an impermanent installation and removed nearly as soon as it's finished. He uses environmentally friendly, non-toxic oil paints.
Camp4Collective Production Music by MarmosetMusic.com and APMmusic.com
Directed by Renan Ozturk and Taylor Rees
A frame grab from my recent expedition with The North Face. The full film documents my time spent with the local Inuit people and the challenges of painting on melting ice sheets.
–
Mahalo National Geographic for the support. Directed by the talented Renan Ozturk and Taylor Freesolo Rees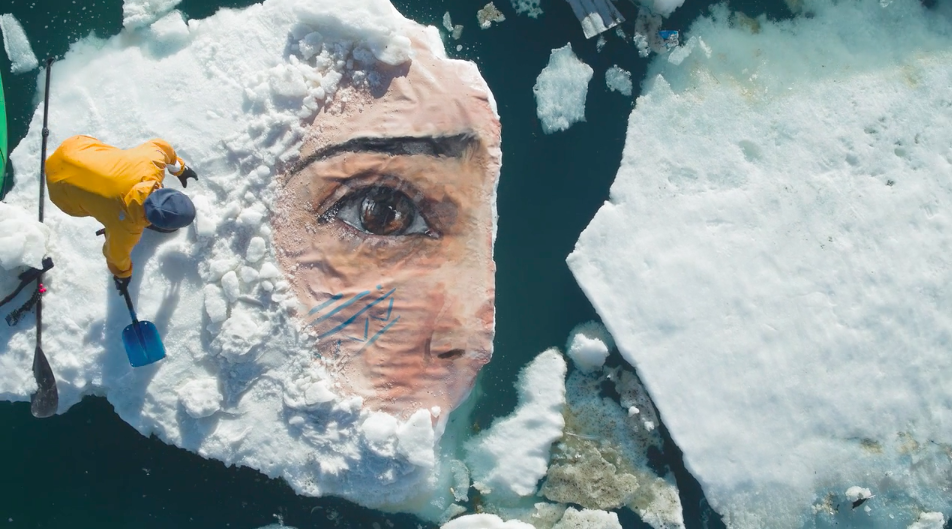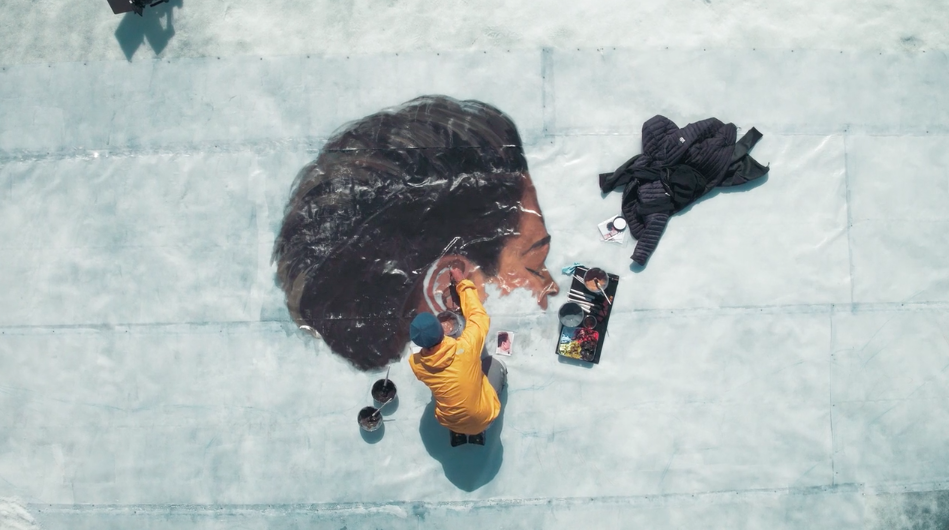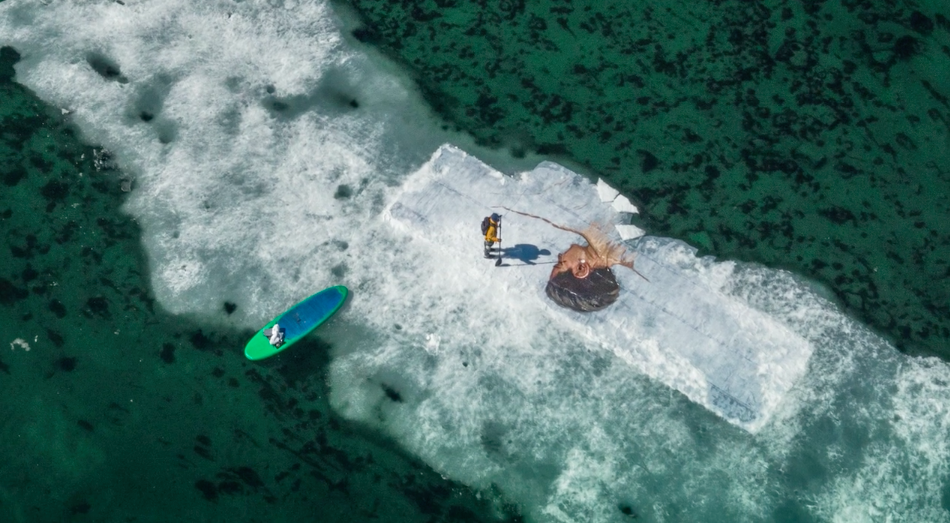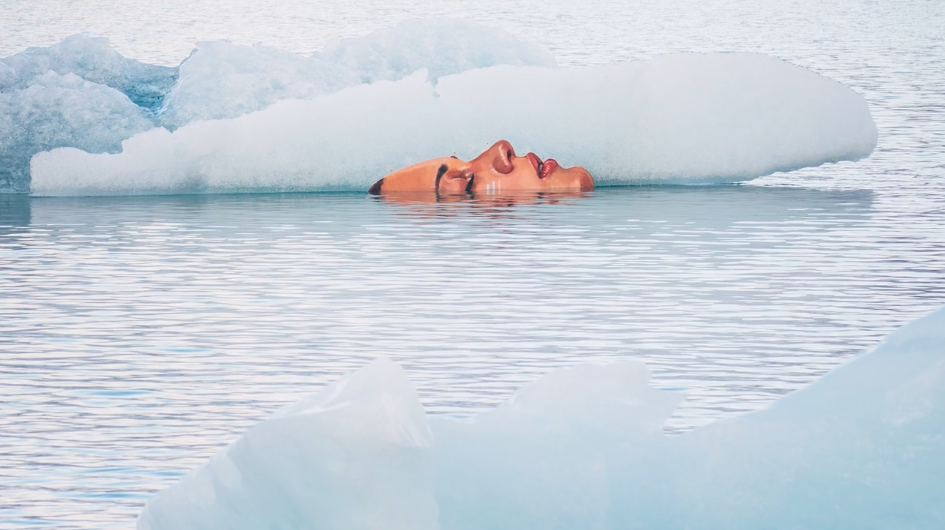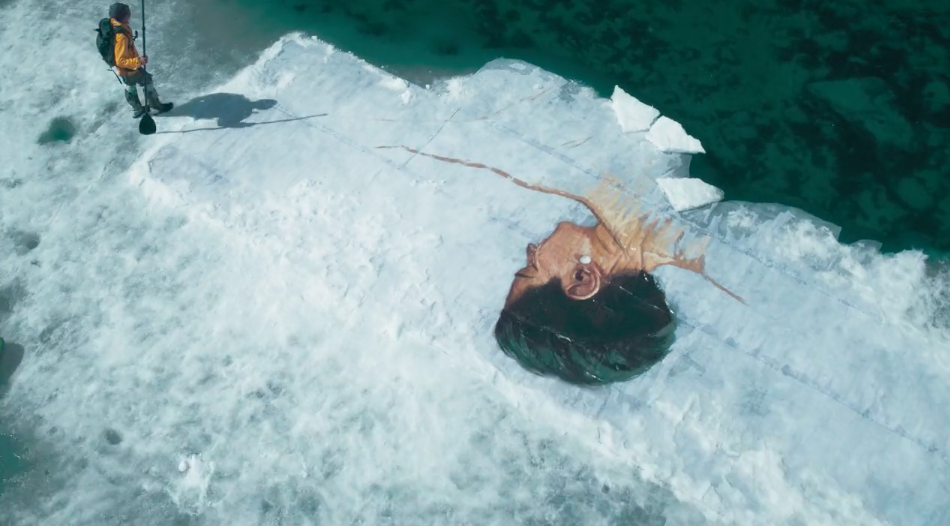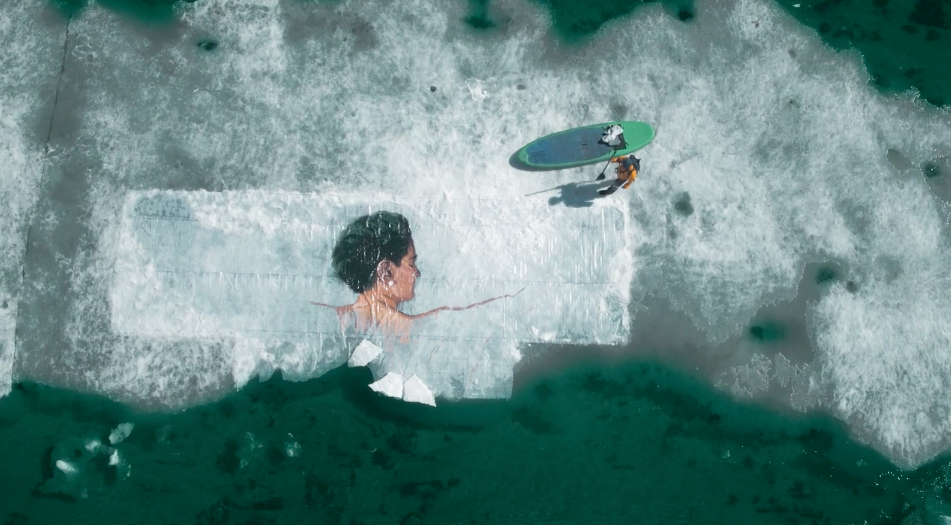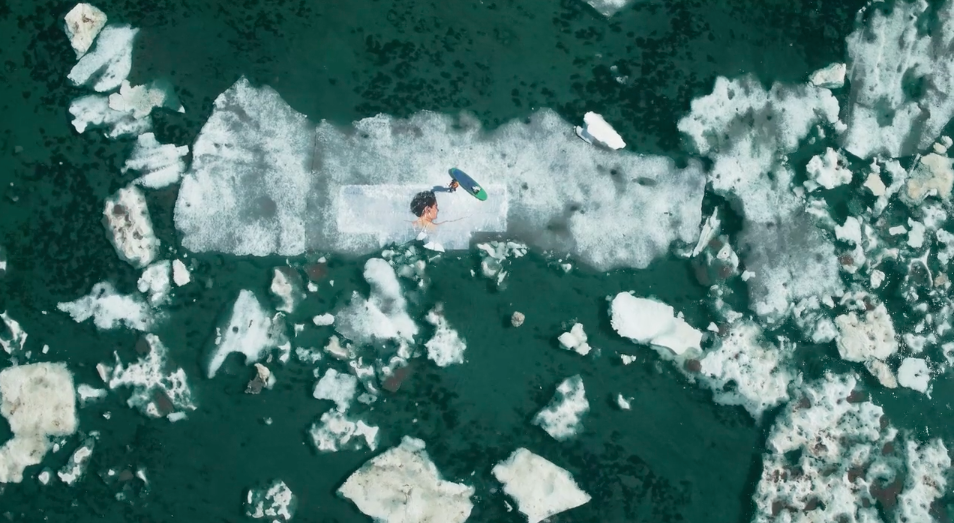 Via : http://www.huffingtonpost.com/…/hula-sean-yoro-iceberg-mura…
https://www.facebook.com/artbyhula/
https://www.facebook.com/artpeople1/photos/a.992410707497912.1073744651.109328009139524/992410800831236/?type=3&theater