Konstantin Razumov was born in 1974 in Moscow.
He is a contemporary Russian painter. He studied at the Ilya Glazunov workshop at the Academy of Fine Arts in Moscow. He painted under the influence of many styles, but finally he mastered the technique of combining realism and impressionism. In most of his paintings, for the shape, the facial features the artist is in line with the realists, but the fabrics and the environment are painted in the style of the Impressionists.
Konstantin Razumov est né en 1974 à Moscou. C'est un artiste peintre contemporain russe. Il a étudié à l'atelier d'Ilya Glazounov à l'Académie des Beaux Arts de Moscou. Il peint sous l'influence de nombreux styles, mais finalement il maîtrise la technique de combiner réalisme et impressionnisme. Dans la plupart de ses peintures, pour la forme, les traits du visage l'artiste s'inscrit dans la lignée des réalistes, mais les tissus et l'environnement sont peints dans le style des impressionnistes.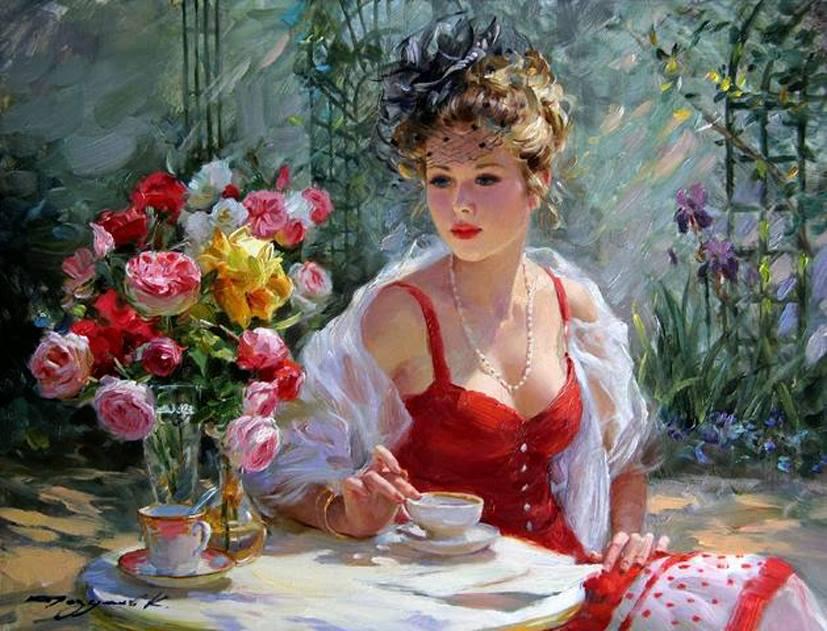 More: https://www.facebook.com/Konstantin-Razumov-442577505945474/